WELCOME TO THE SUPERCHARGED ONLINE MARKETING BLOG
Easy tech how to's, mini execution plans, weekly video releases, marketing tips, and freebies!… all tied together by my mission to make EVERYTHING you watch and read as easy and actionable as possible without the overwhelm.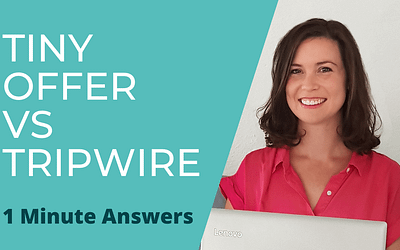 Many people are asking the same question. Successful Digital Marketers and growth hackers love tripwire offers and you are about to discover why they are the top-secret to get new customers. Tiny offers and tripwires are basically the same. What matters is WHERE you...