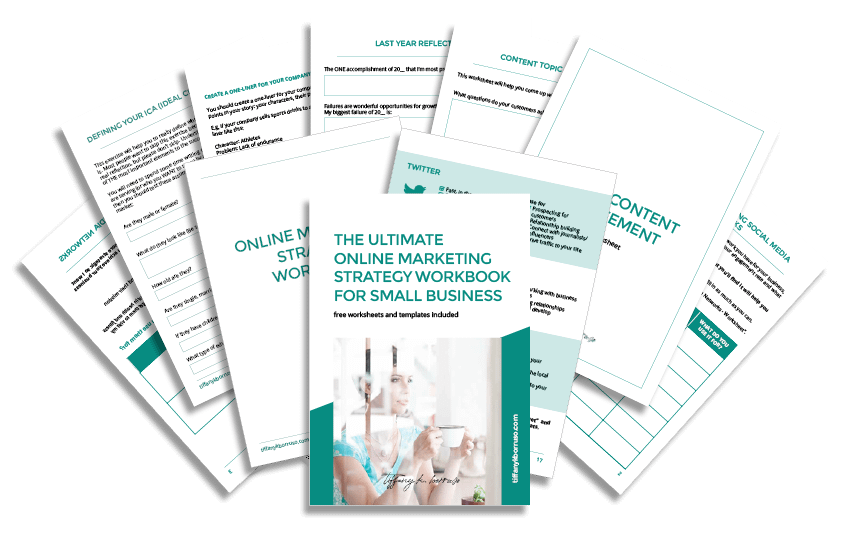 Convert your online marketing strategy into actual sales!
Easily create a money-making online marketing and content strategy for your small business.
Spot the areas you're winning in and course-correct on weak areas.
Finally know what content to create and for whom to get winning results.
Make your life really simple and super focused!
What's included?
The Ultimate Online Marketing Strategy Workbook Guide – to walk you through the steps of creating your own online marketing strategy.
PLUS – 7 Worksheets and templates:
Defining your ideal customer avatar worksheet
Defining your message worksheet
Goal setting worksheet
Evaluate and choose social media networks worksheet
Content agreement worksheet
Content topic brainstorm worksheet
Bonus: 60 Days Content Calendar Template