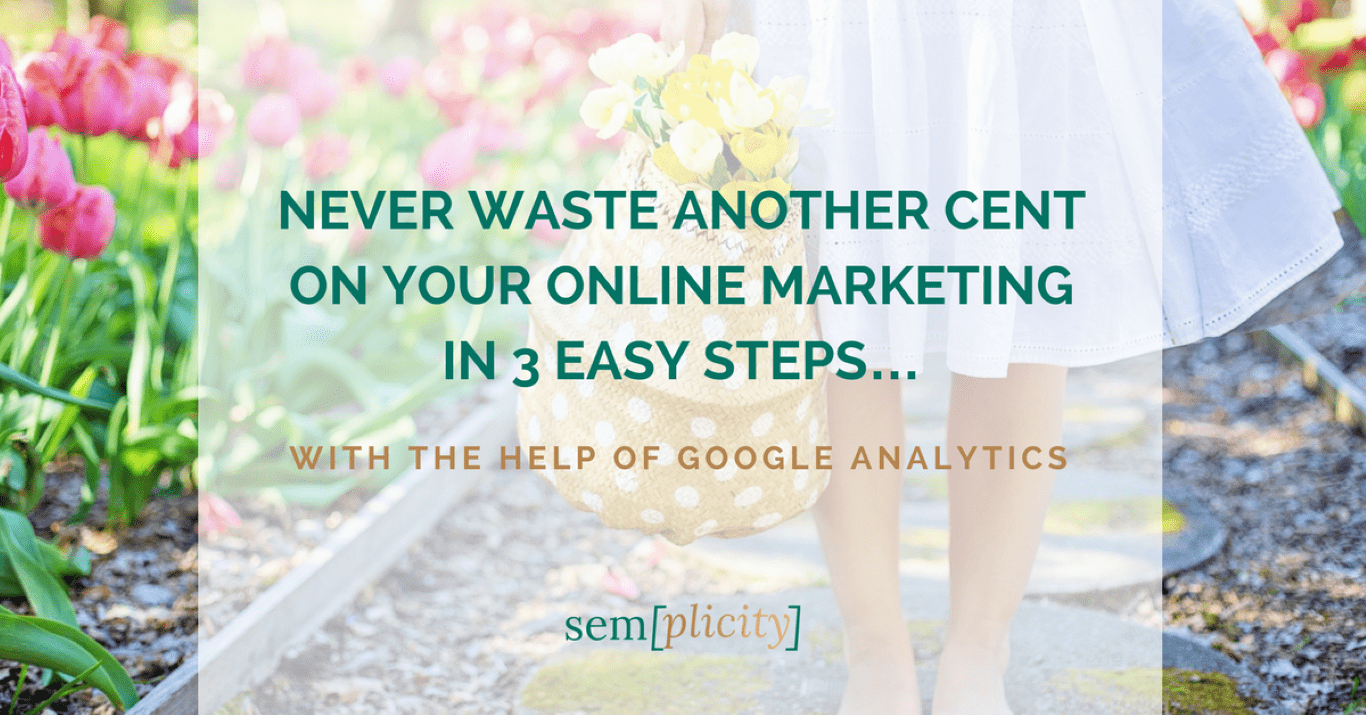 Have you ever wondered if what you are spending on Facebook Ads or Google Adwords is actually worth it? Is the return outweighing the cost? How about…where are your website visitors coming from? Is it from Pinterest, Facebook, press articles?
If you feel you are putting so much into your business but don't know what is actually working, then this post is for you! Whether you have a blog, you sell products or services on your site or if you have an information website…you NEED Google Analytics.
Google Analytics is the ace up your sleeve that will get you more money out of the website you already have and it is 100% free! Thank you Google ?
Here is a just the tip of the iceberg of what Google Analytics can show you:
How many people visit your website?
Where do your visitors live?
Do you need a mobile-friendly website?
What websites send traffic to your website?
What marketing tactics drive the most traffic to your website?
Which pages on your website are the most popular?
How many visitors have converted into leads or customers?
What blog content do your visitors like the most?
Unless you are already familiar with Google Analytics, you are bound to be overwhelmed when you first log in.
My mission is to simplify online advertising for you and to crush that overwhelmed feeling…and since Google Analytics is such a vital part of online business I have come up with a super easy guide for you to follow. It will save you literally hours of your valuable time and make you more money.
1. Install it on your website
So…if you don't already have Google Analytics on your WordPress website check out this video where I show you how.
Here is a really useful checklist for you to download
Super! Now that you have it installed you need to wait 24 hours so that it can start collecting your data and then you are ready for step 2.
2. Take a peek at the Acquisition Report
There is so much you can see and learn in your Analytics account but to keep things simple and to save you time…check out one of the most important reports: The Acquisition Report Jump over to "reporting – acquisition – all traffic – source/medium"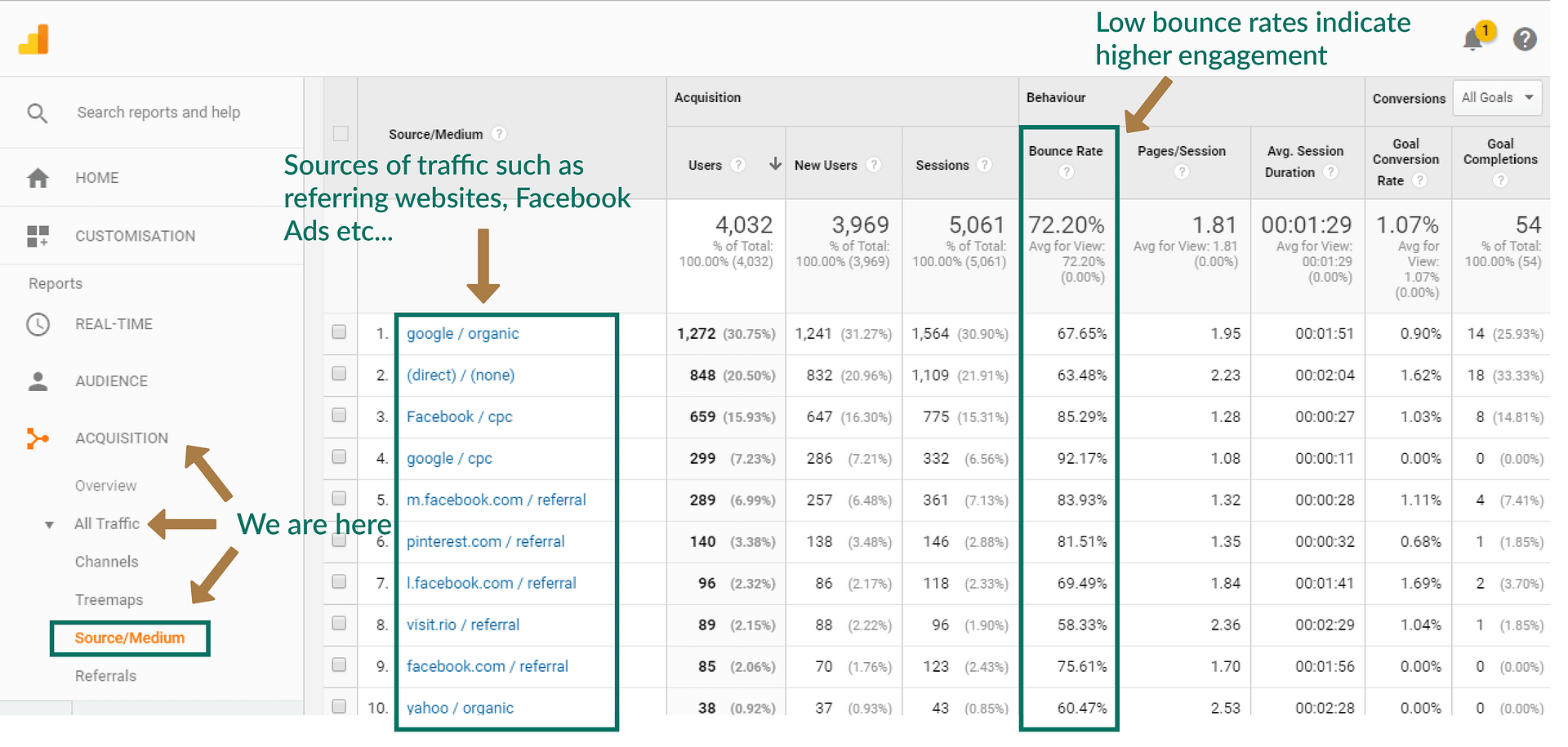 What are you looking for? Which traffic sources are hot and which ones are not. How can you tell with all this data? Check out the bounce rates. The lower these percentages are, the more engaged your visitors are.
PRO alert: If you have been dabbling in Google Analytics and already have some goals set up, then you can also take a look at which traffic is actually converting (i.e. which sites are sending people to your site that are signing up to your newsletter, contacting you or purchasing directly from you) Armed with this information on what is working and what is not, you can head over to Step 3.
3. Do something with it
Aren't all these insights awesome?
But the hard truth is this information is not going to do anything for your business if you don't use it!
So, you see Facebook is sucking up your time with little reward? Then you should look at re-evaluating it. Google Adwords is showing promising results? Then dedicate more time and resources to it.
It is time to take your business to the next level. Ramp up your marketing strategies with Google Analytics insights. Every time you set out to evaluate and plan your marketing for your business be it annually, quarterly or monthly, make sure you take Google Analytics data into consideration. If you do this, then you will make your marketing decisions with confidence and never waste another marketing cent again!
Over to YOU!